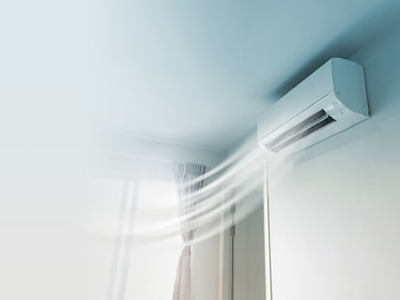 Create the perfect climate
Installing Air Conditioning in your home has become a popular addition, Air Con systems allow you to create a controlled climate all year round.
One of the most popular installations is the living room. Air conditioning in the living room not only provides cooling in the summer months but living room air conditioning provides a highly effective heating during the winter months; this can be by up to 300% more efficient that standard home heating.
Installing Air Conditioning in the home the unit size depends on key points, such as the size of the room, what the room is used for and the internal layout of the room.
At Aircare Air conditioning Ltd we have fitted a number of household domestic air conditioner systems in Liverpool and the surrounding areas and we have the right experience to select the correct unit for you needs.
All our engineers are fully qualified and are happy to answer any questions you may have. Most installations can be discussed over the phone without the need for a site survey.
However should we need to, or you would like us to do a site survey we are more than happy to offer a free site survey to discuss your requirements.
Wall-Mounted Air Conditioners
When fitting Air conditioning systems in the home, especially the living room or bedroom we recommend wall mounted systems.
We install these on the external wall which allows quick installation, no disruption to the internal decor and there's no need to redecorate.
This means that fitting a wall mounted air condition system in the living room is the cheapest option and can be completed within a few hours.
Having air conditioning installed in the living room wont interrupt your relaxing or romantic night in as wall mounted air conditioning systems are almost silent.