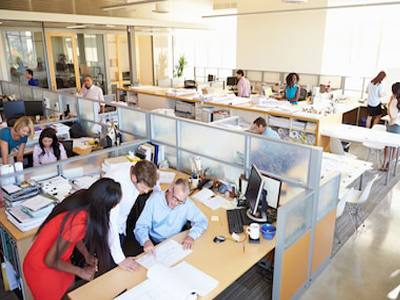 Aircare Air conditioning Ltd recommends the use of the latest VRF/VRV technology for large office buildings, this allows for simultaneous heating and cooling.
This type of system is usually included on the ECA (Enhanced Capital Allowance) scheme which allows tax benefits to the client. Offices can become too hot and stuffy, having a lot of computers in the workplace may be crucial but they don't help matters. You and your staff become uncomfortable, lose concentration and productivity levels become reduced
Installing office air con will guarantee a comfortable, stress-reduced environment which will result in a more positive impact on your staff and thus a more healthy work rate.
At Aircare Air conditioning Ltd we have years of experience in installing air conditioning systems for offices large and small. Whether you want office air con in Liverpool or anywhere else in North West, Aircare are the contractors for you